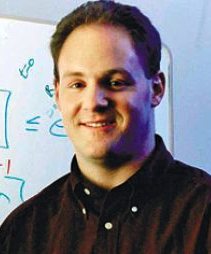 It's been nearly eleven years since 9/11 and I still think about Danny fairly often. Sometimes I think about the wife, sons, family, and friends that he left behind. I'm sure they miss him terribly.
More often, though, I think of how his life relates to mine. We were about the same age in 2001, but not peers. I was an engineer at his company, Akamai.  He was a force of nature.
So when I think of Danny, I think about...
how much he did in his thirty-one years.
all the great things that have happened to me since I was thirty-one. Two wonderful kids, amazing life experiences with my lovely wife, good career stuff.
what a positive, can-do outlook accomplish. Both for yourself and others. Danny had that in spades.
If I was able to ask Danny how to best honor him, I think he'd tell me something amazing with urgency. He'd then kick me in the pants to go do it.